The library subscribes to many article databases. To keep up-to-date on the latest trends in information technology, try ProQuest's Computer Science Database.
If you are looking for how-to articles rather than scholarly research, you can limit your search to include only trade journals and magazines, for example. Or, if you want to read articles from a particular source (such as PC World), you can see whether that journal is available by looking for it on the list of publications: click "Publications," near the top of the web page, where you can search or browse by journal title.
Also check out Gale's Computer Database, which provides publications in the computer,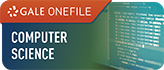 telecommunications, and electronics industries and includes news and reviews in areas such as hardware, software, electronics, engineering, communications, and the application of technology.
Here are some handy links to some of the online trade journals and popular magazines we have available: